OUR COMMITMENT
---
In a time where the economy is emerging from the drought of development, commerce and construction, new businesses are being developed, communities revitalized, and non-profits realized and expanding. Owners and organizations invest countless hours to their initiatives and are dedicated to the people they serve. Taking the step towards building and expansion requires an architectural team that is just as dedicated.
At Cole Hil, our architectural team will relentlessly seek to understand the heartbeat and vision of an owner or organization.  We believe in thorough research, team collaboration and in a creative design process, which enables us to meet our Partner's current goals and consider the potential requirements of tomorrow. Our team is successful because we go beyond drawing four walls, instead we take great care in creating  meaningful environments with our Partner's vision woven throughout. We are an architectural firm with the gift for innovation, and passion for thoughtful design. We will do whatever it takes to see that, through a joint effort, the architecture we design has a positive impact just as the Partners we serve do.
~ Cole Hil
"THOUGHTFUL ABOUT THE DETAILS, CREATING BEYOND LIMITS"
Portfolio
---
Featured Projects
Cole Hil Leaders
---
"Leadership is about making others better as a result of your presence and making sure that impact lasts in your absence." Sheryl Sandberg, COO of Facebook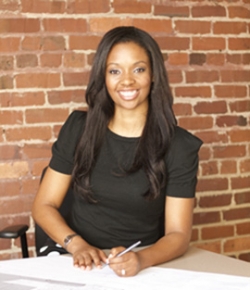 Nicole Hilton, AIA, NOMA
Partner | Design Architect
Vision Consulting
Consulting our Partners to develop a clear, forward-thinking vision. Through this process we strengthen an organization's foundation and enhance the architectural design.
Nicole Hilton | Named Louisiana State University First Licensed African American Female Architect 
It is an honor to be at the forefront of impactful change for the school of Architecture. https://sites01.lsu.edu/wp/lovepurple/2015/02/19/nicole-hilton-diversity-by-design/
"I have observed Nicole's professional progress and experience. I believe her diversity of projects have prepared her for the new challenges to practice architecture with responsibility and concern for her client and our society"
by mentor John Busby, FAIA | Co-Founder of Jova-Daniel-Busby
We are thrill that Cole Hil's own Nicole Hilton is selected to join the Georgia Forward 2016 Young Gamechangers. We look forward to assisting on developing big ideas for the Douglasville/ Douglas County Community.
\http://georgiaforward.org/young-gamechangers/young-gamechangers-2016/
"Nicole Hilton has a strong work ethic, doing what it takes to accomplish the job."
by colleague Cheryl L. McAfee, CEO of McAfee3 Architects
Cole Hil to attend the 2015 NOMA Conference in New Orleans!